Emmanuel Berenz : Choirmaster
Born in Metz, Lorraine, Emmanuel Berenz began his musical education by studying the clarinet with Philippe Dorn before learning the organ with Pierre Farago and singing with Christa Bein, Jean-Daniel Senesi, Malcolm King and Doris Lamprecht.
At the same time as studying musicology at the universities of Metz and Rennes II Haute-Bretagne, he took courses in music history and musical aesthetics at the Conservatoire de Région de Paris and perfected his skills in music writing and composition.
He began as an organist and choirmaster in Paris, at the Chapelle Notre-Dame du Saint-Sacrement, where he was responsible for the design of the new organ built by Olivier Chevron, and as a teacher-accompanist at the Académie de chant choral de Sées, then as artistic director of the Franco-German Choir of Berlin, made up of eighty amateur choristers. He has developed his musical career on different levels, as a lyric singer (light tenor) and as a choir and orchestra conductor.
In 2016, he created the Fons Vitæ Ensemble, a chamber choir made up of ten singers mixing professionals and amateurs, according to a principle that is dear to him.
After conducting the Berlin Franco-German Choir, the Federation of Franco-German Choirs (CFA) and its founder, Bernard Lallement, introduced him and recommended him as conductor of the Paris Franco-German Choir, a position he has held since December 2018.
With this ensemble, he recently performed a programme of 17th century baroque music combining Lully's Dies Iræ with Dietrich Buxtehude's Membra Jesu Nostri cycle of cantatas and is currently preparing performances of Joseph Haydn's The Creation in collaboration with the Franco-German Choir of Bonn and its conductor Andrea Eich.
As a singer, he will perform the role of Aeneas in Purcell's Dido and Aeneas in 2021 and will participate in a musical show about Lieder and the composer Franz Schubert.
In parallel to his musical practice, he has developed his theatrical practice by following courses and workshops, in particular the introductory course to the techniques of the International School of Theatre Jacques Lecoq in Paris as well as the workshop led by the director and teacher Jean-Daniel Senesi which resulted in the collective creation "Chercheurs d'Arts".
This practice of different theatrical techniques – mime, masks, theatrical clowning with Mylène Lormier, Meisner technique with Ludovic Girard – has enriched her vocal and choral work, by anchoring it in physical research and theatrical games for the benefit of the singers' expressiveness
In addition, he discovered and practised the Alexander technique with teachers Gilles Estran and Cécile Rist, as well as the Danse des Lettres-Azoth, both of which influence his thinking and his work.
He loves teaching and is passionate about the challenges of pedagogy and exchanges with students in order to capture and perceive the faculties and privileged mode of learning of each one at the same time as the dreams in the making at work in all learning, he also teaches singing in private lessons.
Magali Albertini : Piano accompagnist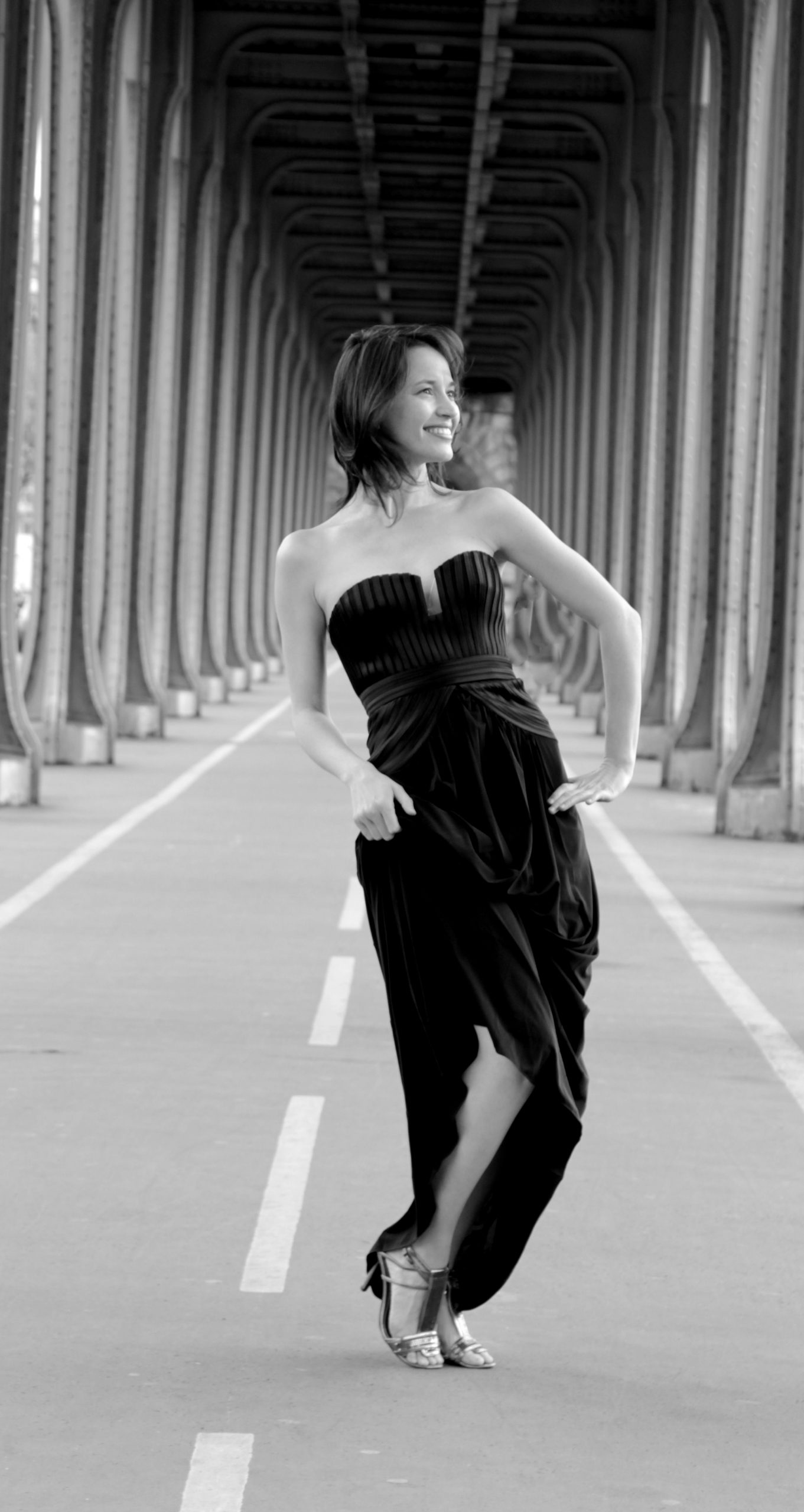 Born in 1983, of Corsican origin, Magali Albertini studied at the Conservatory of Nice, her native town, where she obtained a First Prize in piano in the class of Odile Poisson, a First Prize in Chamber Music and a First Prize in Musical Training.
In 2003, she was unanimously admitted to the Conservatoire National Supérieur de Musique de Paris in the piano class of Theodore Paraskivesko and Laurent Cabasso.
At the same time, she studied chamber music with Daria Hovora, trained in the Lied and melody repertoire with Jeff Cohen and then joined the class of Anne Lebozec and Emmanuel Olivier. There she obtained her piano and vocal accompaniment prizes.
Throughout her studies, she was able to work with renowned musical personalities such as Jacques Rouvier, Jean-Philippe Collard, Prisca Benoit, Marie-Jeanne Serero, Florent Boffard and Bruno Rigutto with whom she perfected her skills.
Magali performs as a soloist and in chamber music in many festivals in France and abroad: Jeunes Talents festival, MITO Settembre Musica festival (Milan and Turin), les Concerts de Poche, les Moments Lyriques du Marais, Wesserling festival, La Hague en musiques festival, Eva Ganizate festival, Centre International de la mélodie française Académie Francis Poulenc de Tours or at the Fort-de-France festival…
Her musical partners include tuba player Thomas Leleu and percussionist Adélaïde Ferrière, pianist Olivier Cangelosi, saxophonist Matthieu Delage, lyric artists Pauline Feracci, Lorrie Garcia, Koëlig Boché, Thibault de Damas and Valentine Martinez.
Winner of the 2010 Musiques d'Ensemble competition organised by the FNAPEC with Eva Ganizate and Emmanuelle Monier, invited to play with the Orchestre Régional de Cannes Provence Alpes Côte-d'Azur under the direction of Nicolas Chalvin, Magali is also a conductor for various opera productions: the " Opéra du jour" company at the Ranelagh theatre, the Nuits Lyriques de Gigondas festival, and finally, she is an accompanist for international opera competitions, such as the Canari International Competition.
A passionate teacher, she holds Certificates of Aptitude as a piano and accompaniment teacher and teaches at the Conservatoire à Rayonnement Départemental of l'Haÿ-les-roses and at the Conservatoire W.A Mozart in Paris.
Gabriela Endlerova-Le Texier : Voice coach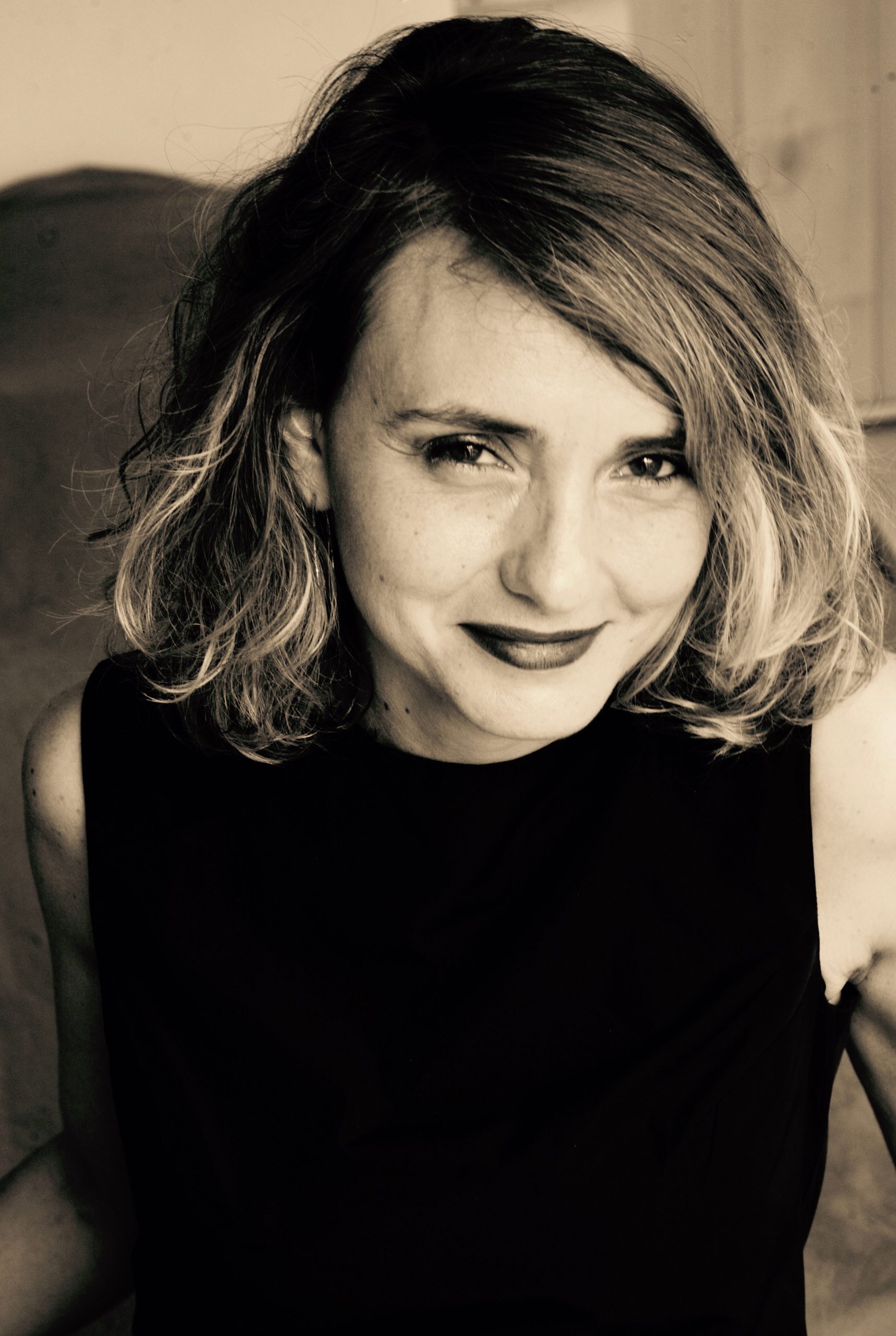 After the Conservatory and the Academy of Arts in Prague, Gabriela Endlerova-Le Texier continued her violin studies at the Dresden College of Music between 2001 and 2006.
Her first experiences are divided between the symphony orchestra and chamber ensembles (trio, quartet, chamber orchestra).
She recorded for the Czech Radio (I. Stravinsky: "L'Histoire du Soldat"), performed in several international festivals (Kyoto International Music Festival, Prague Spring, …) and, from 2000 to 2002, was a member of the Gustav Mahler Youth Orchestra, with which she toured under the direction of Claudio Abbado, Pierre Boulez, Seiji Ozawa, Ivan Fischer and Franz Welzer Möst.
She then collaborated with the J. Suk Chamber Orchestra, the Talich Chamber Orchestra in Prague and the Berlin Chamber Orchestra.
From 2005 to 2007 she was concertmaster of the first violins of the Lübeck Philharmonic Orchestra.
Gabriela Endlerova-Le Texier then moved to France and decided in 2012 to devote herself to singing, which she studied with Malcolm King and, since 2017, also with mezzo-soprano Doris Lamprecht.
She performs baroque and renaissance sacred music with the vocal group Fons Vitae and gives recitals in the field of melody and lieder, while becoming familiar with the French, Italian and German opera repertoire.
Cécile Rist : Alexander Technique teacher
Actor, teacher and above all director, Cécile RIST encountered the Alexander Technique more than twenty years ago. She has been teaching it since 2012. She has found fascinating tools for self-knowledge through unusual and unprecedented paths. Her productions gain in power, her workrooms in lightness and her daily life in structure and softness. She teaches it to musicians and actors in the framework of continuing education (AFDAS), as well as to groups of young actors, dancers or musicians in conservatories and schools of artistic education. She is also a regular guest teacher at the South Bank Alexander Centre in London, the Alexander Technique Teacher Training Centre (ATI) run by Peter Nobes.
Recently, with her company "BordCadre", she staged La Nuit juste avant les Forêts by Bernard-Marie Koltès, a burning and disturbing text, performed at the Lavoir Moderne Parisien, at the Avignon Festival and on tour in the region since then. For the same company, she writes and prepares a comedy of anticipation, le Voisin du 48ème, which will be created in 2021. Since 2016 she has also been working with the Ile de France company "les Chants de lame" and the author Natalie Rafal, for whom she has put together the young audience show Les Mots qui tombent du ciel and is preparing the staging of her latest work Il y a une Fille dans mon arbre, a circus/theatre show which will be created in December 2020 in Saint-Maurice and toured in the Ile de France region during the 20/21 season.
A quick look back: Initially an actress in love with words, Cécile Rist found herself at a loss when she discovered that what really moved her in the theatre was the poetics of the body.
Inspired by Jean-Claude Cotillard, her teacher at the ESAD, by the shows of Eric Lacascade and Declan Donnellan, then by the playful work of archetypes by John Wright (a specialist in physical theatre in England), she embellished her training with stays in England, She then embellished her training with stays in England, at the London International School of Acting, then with John Wright, in Italy, at the Jerzy Grotowsky Workcenter in Pontedera, and all the way to the shores of Lake Baikal, to resolutely orient her career towards physical, playful, direct, often burlesque, and always visual theatre. In 2002, with Guillaume Tobo, her long-time artistic partner, she created the company BordCadre. During these early years she had the joy of playing some very important roles, notably the Bride in Blood Wedding and Célimène in The Misanthrope.
In 2005, she discovered by chance directing, which seemed to her an even more powerful place of expression than acting. In residence in Avion in the Pas de Calais from 2006 to 2009, she directed a series of plays, including Marivaux's Le Legs and La Fausse Suivante, Pinter's L'Amant and two of her own texts Il n'était qu'une fois and ConnectiC. It defends a sharp artistic requirement combined with a direct and immediate readability. BordCadre is regularly supported by the DRAC Nord/Pas-de-Calais, the region, the department, ADAMI and the British Council. In 2011, she created Tailleur pour Dames by Feydeau, still within BordCadre. In the years that followed, Cécile decided to take a step aside and try her hand at more atypical and experimental forms, small classics "on the couch" in flat theatre such as Musset's Il faut qu'une porte soit ouverte ou fermée and Cocteau's Le Bel Indifférent, or the conception of the entresort Ceci n'est pas un PIPE-SHOW and the theatrical series Lignes de fuite. It was at this time that she began teaching the Alexander Technique and sharing its fascinating tools.
Throughout her career, and at every turn, she has been interested in the relationships between people and the texture of these relationships, how to tell them, how to make them tangible, apparent in space. To speak of her directing activity, she says she draws space with bodies. The Alexander tools have enabled her to sharpen her pencils.