The location of the course
For this 2021 Paris session, "Le Collège Stanislas" welcomes us
The Collège Stanislas is a private Catholic school associated with the State by contract, founded in 1804 by Abbot Claude Liautard in the Notre-Dame-des-Champs district of Paris.
The place has all the necessary elements to constitute a real musical academy: we will have an amphitheatre, rehearsal rooms for tutti and desk work and also for individual and physical work.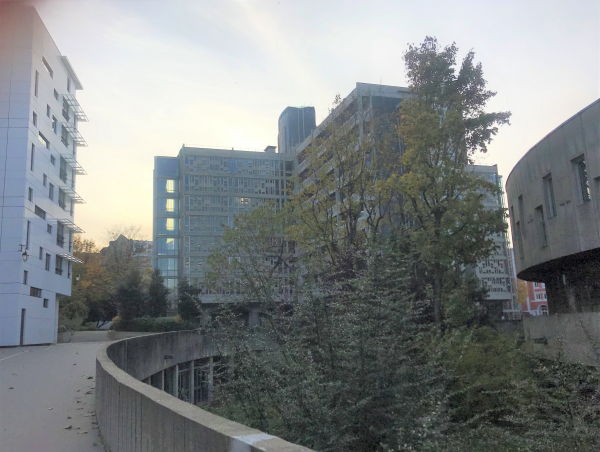 Accommodation and catering:
All types of accommodation are available in Paris (hotels, bed and breakfast, airbnb, …) according to the preferences of each student.
 Catering will be possible at lunchtime and in the evening when there will be a rehearsal, at a cost of 10€ per meal. Reservations for meals must be made with the confirmation of your registration and at the latest one week before the beginning of the course.
Address :
22, rue Notre-Dame des Champs
75279 Paris 6ème
Website : www.stanislas.fr
Access by individual or public transport :
Collège Stanislas is located in the heart of Paris and is easily accessible by public transport:
Métro line 4 Saint-Placide

Métro line 12 Notre-Dame-des-Champs



Timetable from 24 to 30 October 2021
The general schedule proposed below is a theoretical schedule: the time slots announced correspond to the maximum slots. The schedule may be alleviated according to the progress of the learning process, in particular with regard to evening rehearsals, and may give rise to the granting of additional free evenings.
These periods alternate between tutti and divisi work and vocal workshops, led in parallel by Cécile, Gabriela, Magali, Matthieu and the choirmaster Emmanuel.
Two performance concerts will take place :
Friday 29 October at 8pm in the Notre Dame de Clignancourt church ( 2 place Jofrin – Paris 18e – Métro Jules Joffrin or Simplon)
Saturday 30 October at 3.30 pm in the church of Sainte Elisabeth de Hongrie (195 rue du Temple – Paris 3e – Métro Temple and République)
The workshop will conclude with a friendly dinner on Saturday 30 October at 7pm. Reservations are required (see information in the detailed schedule). Meals are at the expense of the choir members.
General schedule :
The course starts on Saturday 24 October

 
The detailed schedule can be downloaded below :
Eurochorus 2021 – Detailed schedule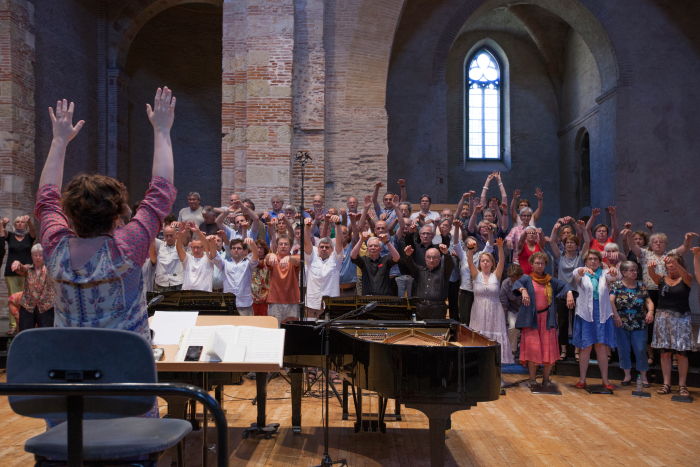 Pre-concert warm-up in 2016