The venue :
For this year's summer course we are returning to the Saint Joseph-La Salle educational complex, this catholic educational institution includes a primary and secondary school as well as a professional training centre on a large campus not far from the Toulouse city centre.
The campus provides all the necessary facilities for our summer music course :
Music scene: The en tutti work sessions take place in a large amphi-theatre perfectly adapted to our needs. The adjoining classrooms are available for singing tuition and choir section rehearsals,  as well as a special room for the continuo.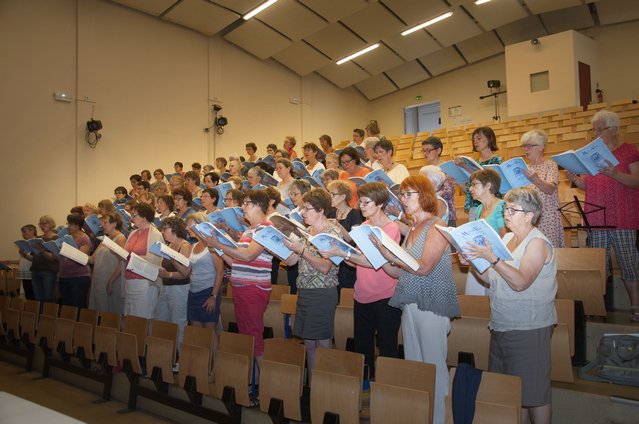 Leisure space with coffee machines and kettles etc. has been organised in a room close to the amphi-theatre. All are welcome to use this space which is run on a cooperative basis.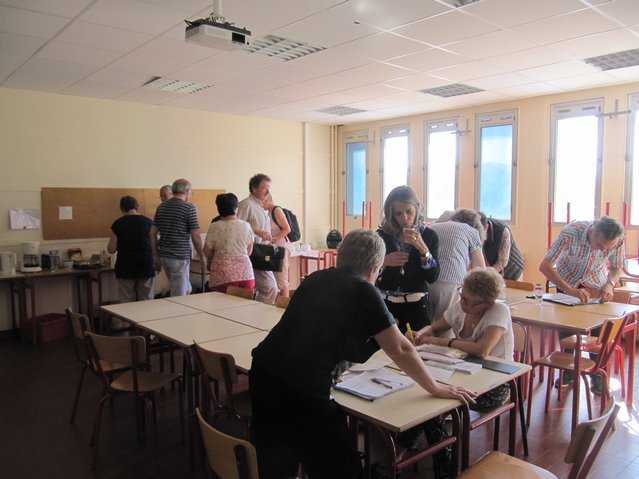 Parking: Secure easy acces parking is available within the campus thanks to digital code system
 Full and semi-residential students have access to
Catering : a large self-service canteen is available for our exclusive use. Thanks to the experience we have gained over the last few years we have negotiated with the caterer meals adapted to our lifestyle and a special effort has been made to provide breakfasts corresponding to the expectations of our foreign trainees
Accomadation : Many different accomadation options are available either in the immediate area or in the city centre, options for all budgets (Formule 1, B&B, Guest rooms, airbnb etc.) To help you with your search for accomadation the Saint Joseph educational campus is situated in the Côte Pavée area, about 500 m. from the « Space City » (Cité de l'Espace). Here are links to help you
https://www.toulouse-tourisme.com
https://www.airbnb.fr/s/Toulouse-France
Boarding schoolaccomadation : There is the possibility of accomadation in the Saint Joseph boarding school, for more details go to the « Saint Joseph accomadation page »
Adresse :
Saint Joseph Toulouse
85 rue de Limayrac – 31079 TOULOUSE CEDEX 5
Site : http://www.saintjosephtoulouse.org/ ( visite virtuelle )
Access by individual or public transport :
Planning : from 11th  to the 21st of July
The schedual given here is a provisional timetable with maximum time slots. This timetable might be lightend depending on learning progress, so there might be additional free evenings.
This schedual includes  full choir rehearsals, and choir section rehearsals which are organised in parallel by Antonio Guirao, Nathalie Accault et Elsa Goujon-Grégori.
The dress rehearsal with the soloists will be held  Friday, July 19th
The concerts will be performed at the Saint Pierre des Cuisines auditorium, beside the Place Saint Pierre and the banks of the river Garonne.
General planning :
Thursday 11th July is ONLY for those people attending the choir conducting course

The choir course starts

Friday 12th July.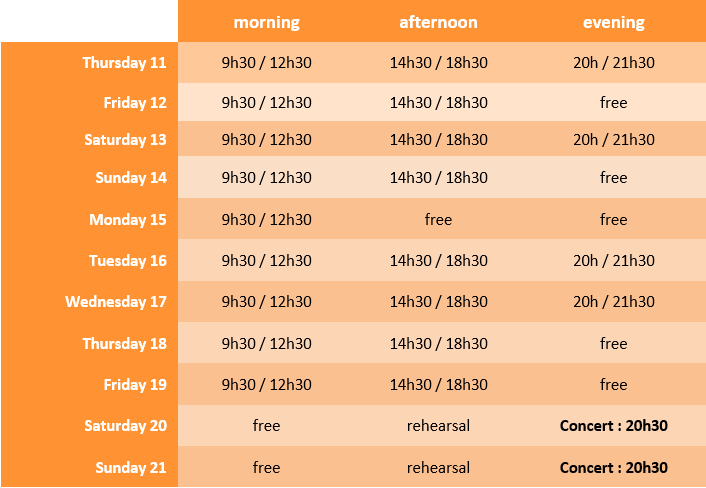 Planning details can be downloaded here :
Eurochorus 2019 – Planning général
Eurochorus 2019 – Planning Choeur Eurochorus