Andreas Foerster : Choirmaster
Andreas Foerster was born in Krefeld. His musical education also began there. After passing his exams as an organist and choir director at the Gregorius House in Aachen, he studied school music at the Folkwang Academy of Music in Essen. After the state examinations in music and German, postgraduate studies in conducting followed at the Folkwang Academy of Music, which he completed with the artistic maturity examination.
Since 1987, Andreas Foerster has taken part in various master classes for choral conducting and orchestral conducting, including at the Schleswig-Holstein Music Festival under L. Bernstein and S. Celibidache.
This was followed by work as a ballet répétiteur, musician in various theatre productions and lecturer in a further education course for choral conducting in the diocese of Cologne.
Since 1982 he has been the director of various choirs in the Rhineland, currently conducting the German-French Choir of Cologne and teaching at a Cologne grammar school.
Within the framework of the German-French projects, he took over the direction of numerous concerts in Germany and France. In 2006, for example, he conducted a German-French project choir in St. Sulpice (Paris) in a performance of Rheinberger's "Stabat Mater" and, together with French colleagues, he has regularly conducted the project choir "Eurochorus" since 2005 in performances of "Canto General" (Theodorakis), "Ecce Cor Meum" (McCartney), "Stabat Mater" (Dvorak) and "Elijah" (Mendelssohn-Bartholdy) in Toulouse with 150 participating singers and musicians.
Recordings (among others):
Carl Heinrich Graun (1703-1759): Oratorio in Festum Nativitatis Christi for soli (SATB), choir and orchestra; Cologne 2001.
"But you, Daniel, go" (funeral cantata for soprano, bass, choir and orchestra; (Georg Philipp Telemann (1681-1767)); Cologne 2005
"God's time is the very best time" (Cantata No. 106, for alto, bass, choir and orchestra); Johann Sebastian Bach (1685-1750); Cologne 2005
"Canto General" (Theodorakis); Toulouse 2005
"Ecce Cor Meum" (McCartney); Toulouse 2008
"Vespers" (Rachmaninov); Toulouse 2009
"Elijah" (Mendelssohn-Bartholdy); Toulouse 2010
"Stabat Mater" (Dvorak); Toulouse 2014
Antonio Guirao-Valverde : Singing teacher
Antonio Guirao Valverde began his singing studies in 1999 at the Professional Conservatory of Music, while continuing his studies of Musical Pedagogy at the University of Murcia (Spain), Conservatory of Music while continuing his studies in Music Pedagogy at the University of Murcia (Spain), where he is originally from. In 2001, he was admitted to the singing class at the Toulouse Conservatory where he obtained the prize with honours in 2005. A year later he finished his professional studies professional studies at the CESMD (Centre d'Etudes Supérieures Musique et Danse) and at the Department of Department of Early Music at the Toulouse Conservatory.
He is a member of the Chamber Choir Les Eléments (dir. Joël Suhubiette) and of the Maitrise du
Conservatoire de Toulouse (dir. Mark Opstad). He regularly performs as a soloist, mainly in the oratorio repertoire.
Passionate about vocal music and the ancient repertoire since the age of 14, he created in 1997 the ensemble "Differentia musice" and in 2008, he founded with 4 singer friends the ensemble "Il Canto d'Arione" with which he sang for 5 years. In 2020, he created the Ensemble l'Aubade (www.ensemblelaubade.fr) specialising in ancient repertoire and traditional Occitan polyphony. Since September 2022, he has taken over the direction of the Ensemble Vocal de Bigorre.
In parallel to his activity as a performer and director, he has been a singing teacher, vocal workshop and children's choir at the Conservatoire à Rayonnement Départemental de l'Aveyron for many years and at the Conservatoire de musique de l'Aveyron and at the Conservatoire de musique de Toulouse. He is regularly called upon as assistant conductor and singing teacher in numerous choral training courses and vocal ensembles in the south of France. He has been part of the Eurochorus project since its creation in 2005.
Cécilia Bazile : Singing teacher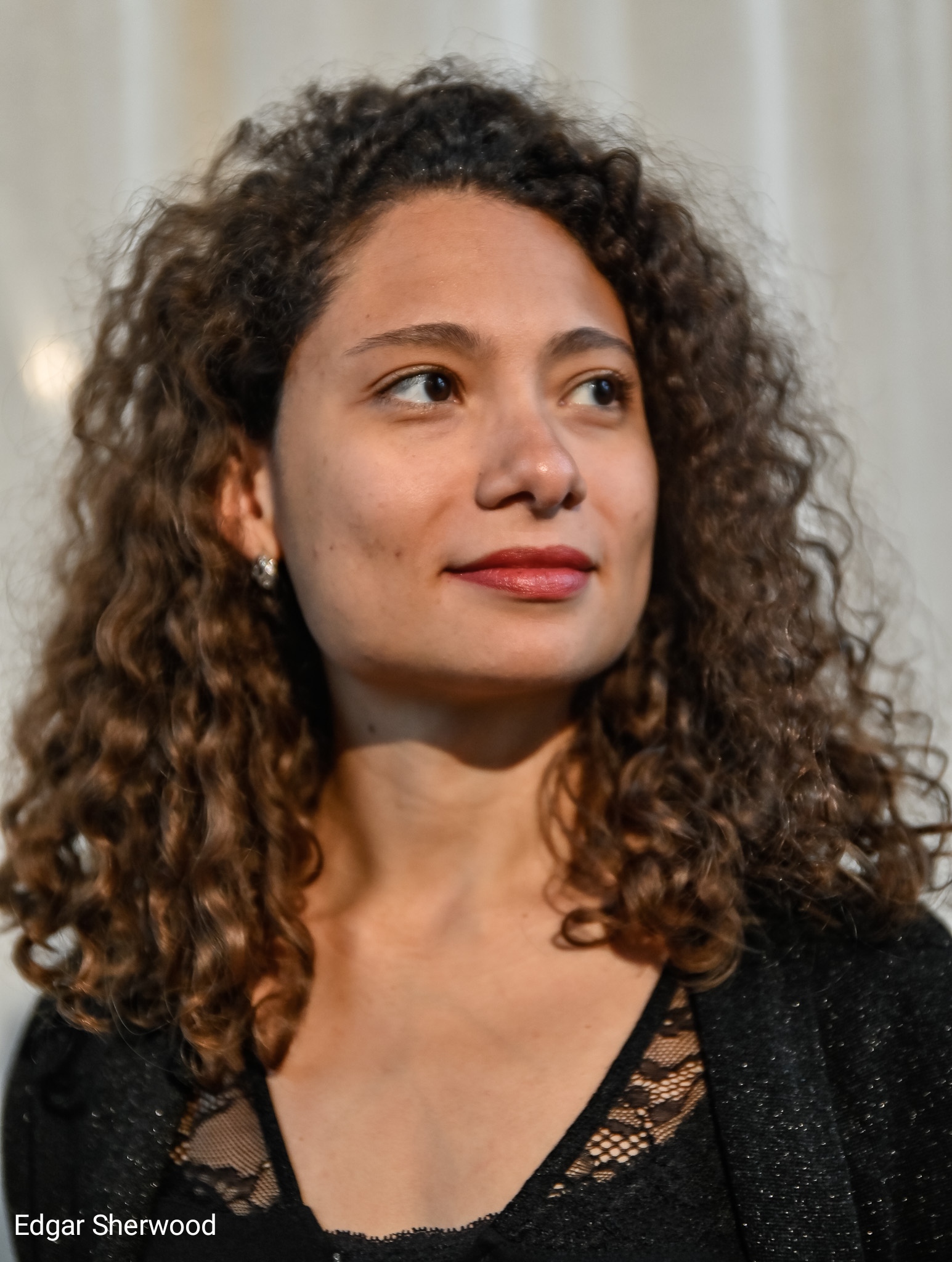 Cécilia Bazile started singing in Isabel Soccoja's class at the Conservatoire de Reims. In 2012, she was admitted to the class of Yann Toussaint in Paris. During her studies, she crossed paths with Valérie Millot, Christiane Patard and Jaël Azzaretti in France, and Marie-Luise Ages, Evmorfia Metaxaki and Dorothee Wohlgemuth in Germany. She also benefited from the knowledge of the British soprano Emma Kirkby to deepen her knowledge of early music interpretation.
She has performed in various concerts in France and Germany. Cécilia Bazile performs regularly in chamber music with various formations such as violin and organ or harp. She has sung as a soloist and professional chorister in the choirs of Hamburg Cathedral, the churches of Sankt Jakobi and Herz Jesu in Lübeck, and in the Capella Sankt-Marien choir in Lübeck. She also assisted the conductor, Johannes Unger, in the direction of the latter choir.
A trained pianist, she graduated from the Conservatoire de Reims where she studied with Jean-Louis Delahaut and Emmanuelle Moriat. Her interest in early music led her to study the fortepiano with Knut Jacques and Natalia Valentin in Paris. She holds a Certificate of Musical Studies in choral conducting from the Conservatoire de Boulogne-Billancourt (class of Marianne Guengard), and a degree in musicology from the University of Reims Champagne-Ardenne.
Currently living in Germany, she will start the Master of Choral Conducting (specialisation professional choirs) in October 2021 in the class of Pr. Dr. Martin Berger at the Robert Schumann Hochschule in Düsseldorf. Since November 2022, Cécilia Bazile has been the conductor of the Franco-German Choir of Cologne.